Three men convicted of murdering Ahmaud Arbery sentenced to life in prison
The three white men were found guilty of felony murder in November in the fatal shooting of Arbery, a Black man who was running in their neighborhood when they confronted him.
The three white men convicted of murdering Ahmaud Arbery were sentenced Friday to life in prison, with a judge denying any chance of parole for the father and son who armed themselves and initiated the deadly pursuit of the Black man in February 2020.
The life sentences for Travis McMichael, who fatally shot Arbery, and his father, Gregory McMichael, do not carry the possibility of parole. Their neighbor William "Roddie" Bryan will be eligible, however, Superior Court Judge Timothy Walmsley said. Bryan must serve at least 30 years in prison before he is eligible for parole.
All three men were convicted of murder and other charges by a Glynn County jury in November in the pursuit and fatal shooting of Arbery on Feb. 23, 2020, resulting in mandatory life sentences.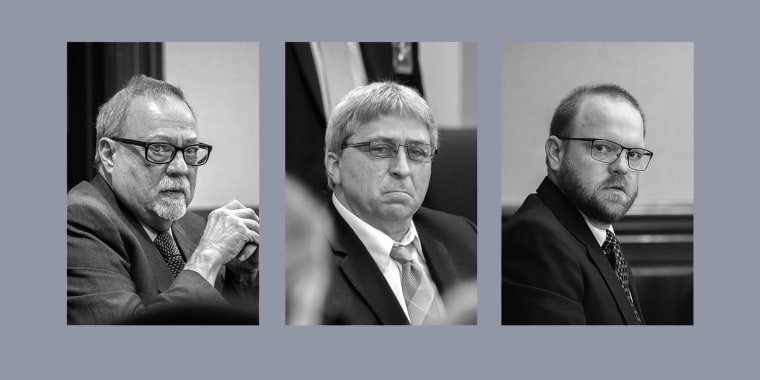 Walmsley called Arbery's killing "callous" and said it occurred because "confrontation was being sought."
Before announcing the sentences, the judge asked the courtroom to sit in silence for one minute to illustrate, he said, a fraction of the time Arbery was running in terror from the men before he was killed.
"He left his home to go for a run and ended up running for his life," Walmsley said.
The sentences are in line with the request from prosecutor Linda Dunikoski, who recommended that Bryan, 52, get a chance at parole and that the McMichaels be denied that possibility. Dunikoski said the father and son showed no remorse or empathy for "the trapped and terrified Ahmaud Arbery."
"There were so many opportunities to stop, to think," she said. "And here's the real problem: Greg McMichael was former law enforcement" and Travis McMichael had served in the Coast Guard.
"So here we have some men who should have known better," she told the judge Friday morning. "Vigilantism always goes wrong."
Defense attorneys argued in favor of parole for all three men.
An attorney for Travis McMichael, 35, said he "should have the opportunity to show that he's grown, to show that he's changed." The attorney, Robert Rubin, said a parole board should determine if and when Travis McMichael is released from prison.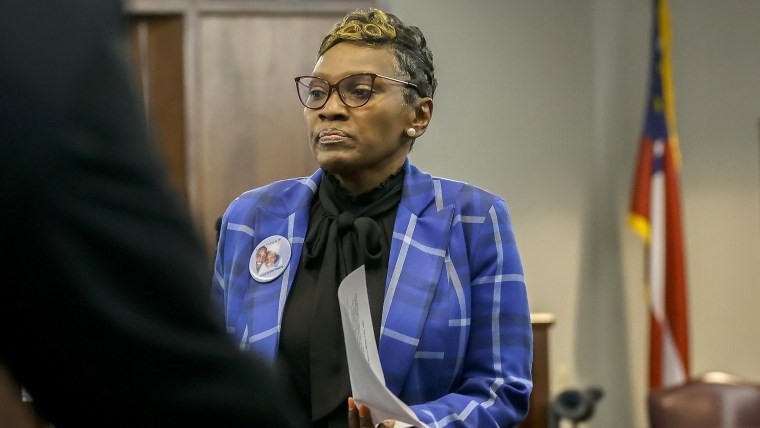 JAN. 7, 202202:34